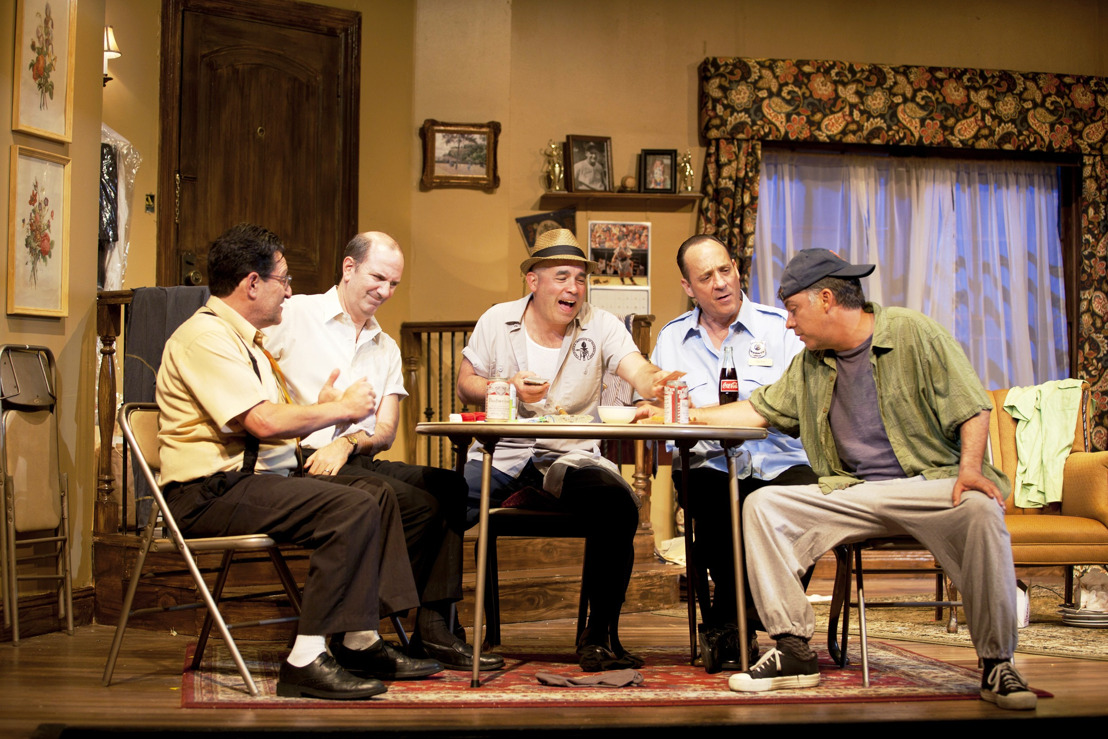 Vince Donvito Takes To The Stage In Neil Simon's "The Odd Couple"
The Always Popular Classic Opened Last Week At The Sierra Madre Playhouse And Runs Through June 27th
Friday, May 15, 2015 — Vince Donvito is now appearing onstage at The Sierra Madre Playhouse in Sierra Madre, Calfiornia in the latest revival of Neil Simon's classic comedy "The Odd Couple."
Donvito appears in the always funny and always relatable comedy about mismatched roommates along with Jack Sundmacher, Brad David Reed, Steven Bean, Joe Langer, Richard Van Slyke, Kari Lee & Jane Lui.
The play opened on May 8th to a very receptive and appreciative crowd. Donvito's casting is part of a very busy time for the veteran actor. He recently completed work on the feature film "Promoted" as well as four other short films and is due to start work next month on another feature film, "The Long Way." On top of that he has been cast in several other web series that are due to begin filming this summer. But staying busy is what it's all about for the actor, who also happens to be a 5th Degree Black Belt in Karate.
Donvito is managed by Harris Management and represented theatrically by Hollywood Original Talent and commercially by DPN Talent.
Dionna Livingston Publicist, Harris Management