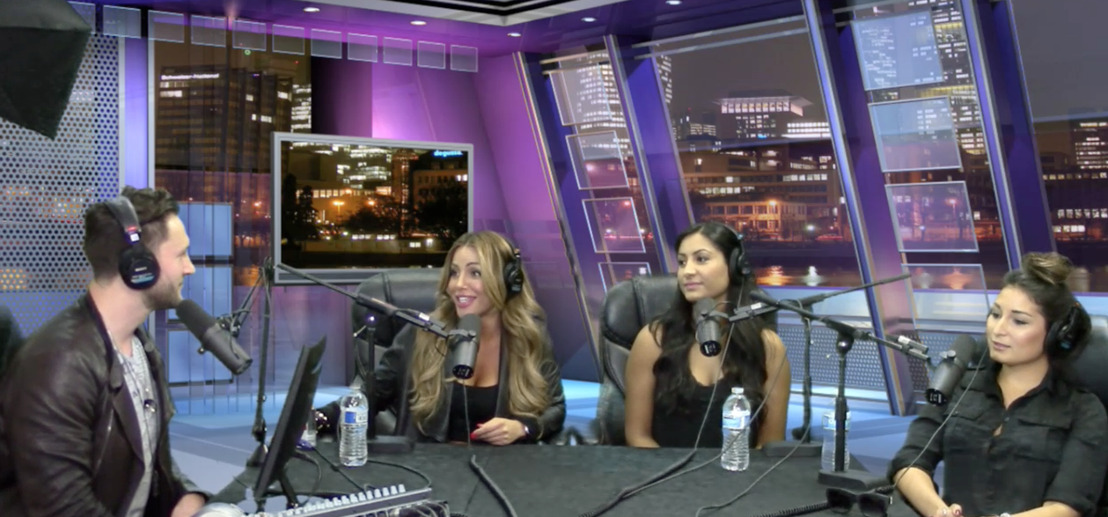 Sara Dastjani Interviewed On LA Talk Radio Show "Modern Male Radio"
Dastjani And The Other Women On The Show Gave Their Perspective On Dating And Life In Hollywood
Friday, April 3, 2015 — Model, TV host and actress Sara Dastjani appeared on LA Talk Radio's very popular show "Modern Male Radio" last night. Dastjani joined two other women, all actresses with hosting experience themselves, to talk about life in Los Angeles as single women.
Dastjani built a solid career in Germany hosting several TV shows, working as a model and also acting in a number of projects. She made the move to Los Angeles to further her skills, especially as an actress as she has been heavily focused on training and considering U.S. film and TV projects. She was asked to be on the show which caters to men looking to learn tips for success in business, life and relationships to give her perspective as a single woman working in Los Angeles.
"Being on the show was a lot of fun and I really enjoyed talking with the host and the other guests," she said. "As someone who is dedicated to working and training most of the time, dating in Los Angeles, and the social circuit can be a bit crazy sometimes. So it was cool to hear other thoughts and to give my opinion and advice on what it is like."
Dastjani is managed by Harris Management.