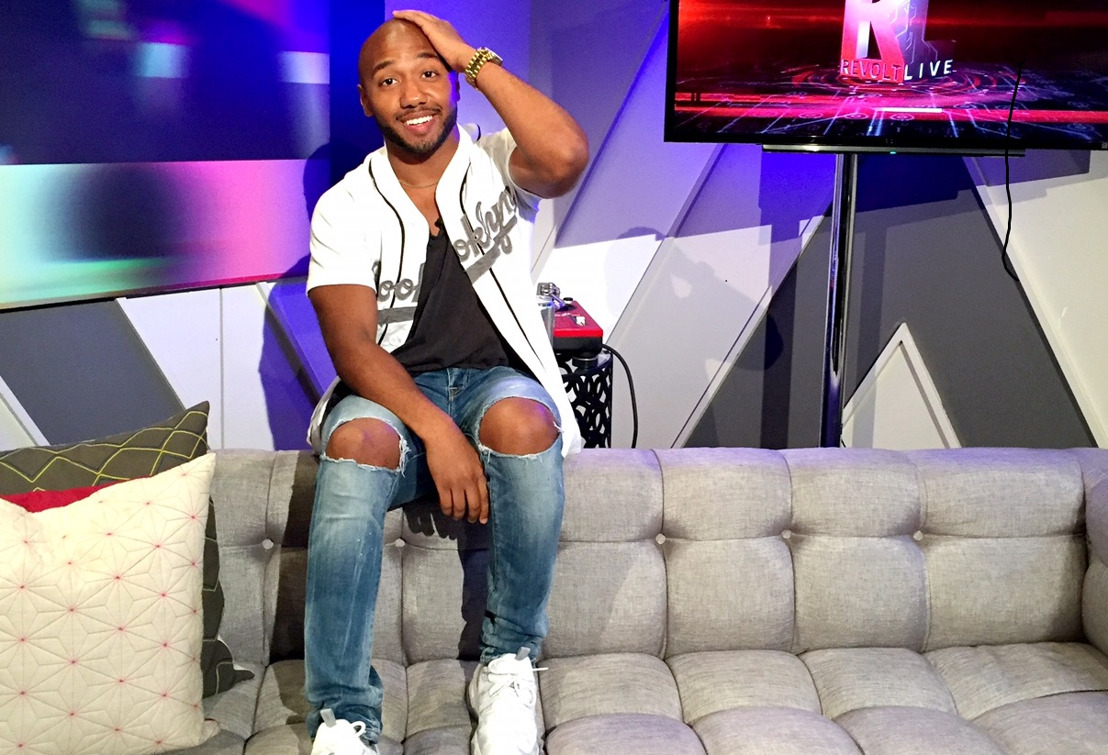 Rocky Collins, A Regular Squad Member On Revolt Live, Signs With Harris Management
The TV Personality Is On Five Days A Week On "Revolt Live," Part Of Sean Comb's Growing Cable Network
Monday, July 18, 2016 — Rocky Collins, who is an on-air personality on Sean "Diddy" Combs fast-growing cable channel, Revolt TV, has signed with Harris Management for representation.
Collins is a personality on the daily show, "Revolt Live," where he and the other regulars discuss the latest in the music, news and pop culture world.
Rocky is a a natural. He is such a perfect fit for this show and I can see why they grabbed him to be on the program. He brings smarts, wit and humor to what is always a lively discussion. This is just the beginning for Rocky, being on a national show like this right off the bat, so we are expecting much much more for him in his career, including acting, along with his TV hosting and personality work. He is a true talent.

- Earnest Harris, Manager
Collins has aready had roles in several films while continuing to work on his acting craft, which he takes quite seriously. He began his work in front of the camera while still a student at Pennsylvania State University and continued work and study once done with school, while working and training in New York City.
Dionna Livingston Publicist, Harris Management