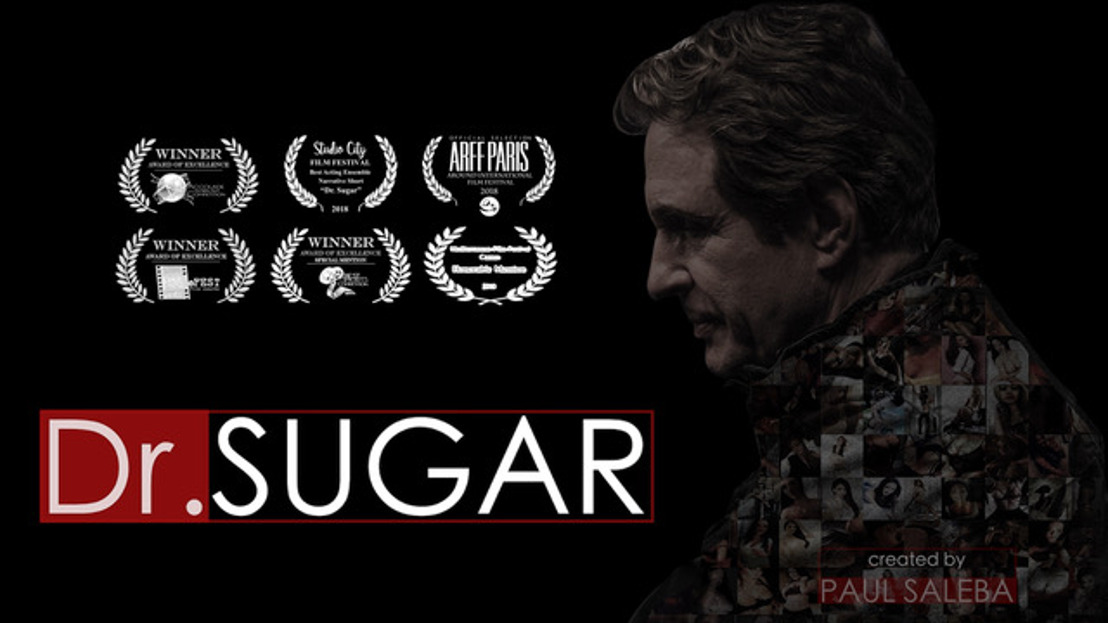 Paul Saleba Wins Multiple Awards For His Original Pilot Presentation, "DR. SUGAR"
Saleba Wrote, Directed and Acted In The Pilot
Los Angeles, California – Harris Management client, Paul Saleba, of NewLife Pictures, has been running his exciting new pilot presentation, "Dr. Sugar," through several festivals while winning multiple awards, like the prestigious "Award of Excellence Special Mention" from The Best Shorts Film Competition... "Best Acting Ensemble" from the Studio City International Film Festival...  "Award of Excellence" from the IndieFEST Film Awards...  "ARFF Audience Award" from Around International Film Festival, all while also being notified of his acceptance into The Mediterranean Film Festival Cannes!  
The awards keep coming in for this original pilot presentation.  "Dr. Sugar" features exceptional storytelling: A wealthy surgeon with a rare sexual disorder pays for sex, then, for his penance, helps women realize their dreams, hoping to be their - proverbial - last cigarette.  A phenomenally talented cast with Emmy winner John Shea (Lois and Clark), Emmy winner Loretta Swit (M.A.S.H.), Emmy-nominee George Wendt (Cheers), MTV Awards nominee Pauly Shore (Encino Man), Ahlam Khamis (Hacker's Game).
Saleba said, "This credit goes not without the help from legendary cinematographer Andre' Bartkowiak, and his equally talented son, Marco.  Finding a way to pull it all together, my producing partner, and good friend, Jimmy Cummings.  It was a collaboration."  
He added, "With the #METOO movement being such a watershed moment, this loosely based true-story allows us a chance to venture into an obscure sugar-daddy subculture, exposing challenges women face in a realm only a few understand."
These competitions recognize film, television, videography and new media professionals who demonstrate exceptional achievement in craft and creativity, and those who produce standout entertainment or contribute to profound social change. In winning these awards, NewLife Pictures joins the ranks of other high-profile winners of these internationally respected awards including The Weinstein Company for "Market Hours," Disney Interactive for "Vinylmation: A Love Story" and Oscar-winning production "Mr. Hublot" from Laurent Witz from Luxembourg.
Rick Prickett, who chairs The Best Shorts Competition, had this to say about the latest winners, "Best Shorts is not an easy award to win. Entries are received from around the world from powerhouse companies to remarkable new talent. The Best Shorts Competition helps set the standard for craft and creativity. The judges were pleased with the exceptionally high quality of entries. The goal of Best Shorts is to help winners achieve the recognition they deserve."
Earnest Harris Manager, Harris Management