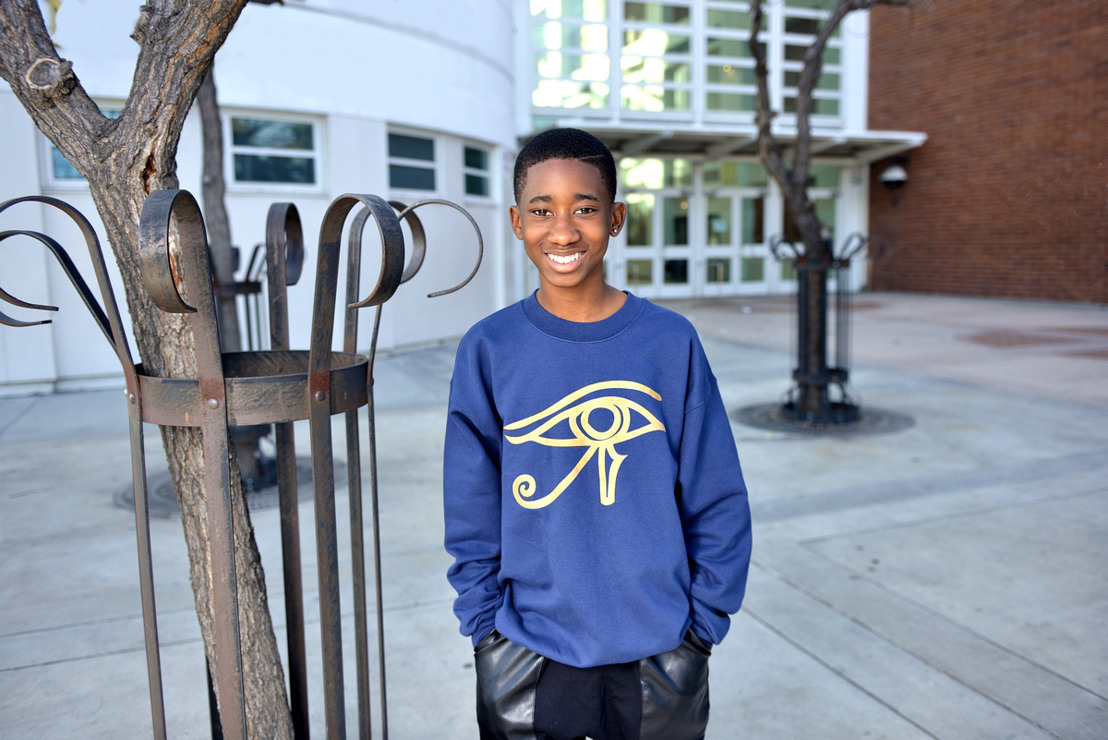 Marvin Watkins And Mark "DJ Pooh" Jordan Sign Raymond Luke To Music Recording Deal
Luke Has Appeared On Broadway, Was Cast In A Spike Lee Film, Performed At Major Sporting Events, And Is Only 14 Years Of Age
Wednesday, March 25, 2015 — Heat Rocc Entertainment, formed by long time music and film industry veteran Marvin Watkins, has signed Raymond Luke. Heat Rocc, with Watkins and DJ Pooh, will develop and produce the multi-talented 14 year old artist who played the young Michael Jackson in a critically acclaimed two year run on Broadway in "Motown The Musical" and was cast by Spike Lee in a feature film soon after.
Marvin Watkins, who is managed by Harris Management, is the current Senior Writer/Producer for Noble Vision Pictures and former Senior National Director of A&R for Priority Record with an extensive background in the entertainment business. He is also the President of Heat Rocc Entertainment. Watkins wrote the distributed film "Budz House" and has produced several television shows. He is currently developing another feature film, "Friendship Day," which has already signed some name stars and a major director.
Heat Rocc Entertainment is a multi-faceted production company dedicated to developing recording artists, promoting, branding, marketing, recording music and video production.
At 10 years old Raymond Luke was picked to star as the young Michael Jackson in "Motown The Musical." His breakout talent won him the Outer Critics Circle Award for "Best Featured Actor." During his time on Broadway, Luke appeared on Access Hollywood, Entertainment Tonight and The Tony Awards among other major television shows.
His success continued when acclaimed film director Spike Lee, wowed by his performance on stage, cast Luke in his feature film "Da Sweet Blood of Jesus," an adaptation of the Broadway musical.
Luke's voice has also captivated the ears and captured the hearts of fans coast to coast. He has performed the National Anthem in front of huge crowds, opening games for the New York Knicks, New York Liberty, Charlotte Bobcats and the New York Jets. He has also recorded a single, "Misdemeanor," from the video of the same name in which he starred. All this for someone who is only 14 years old.
Under Heat Rocc Entertainment, even bigger things lie ahead.
Dionna Livingston Publicist, Harris Management