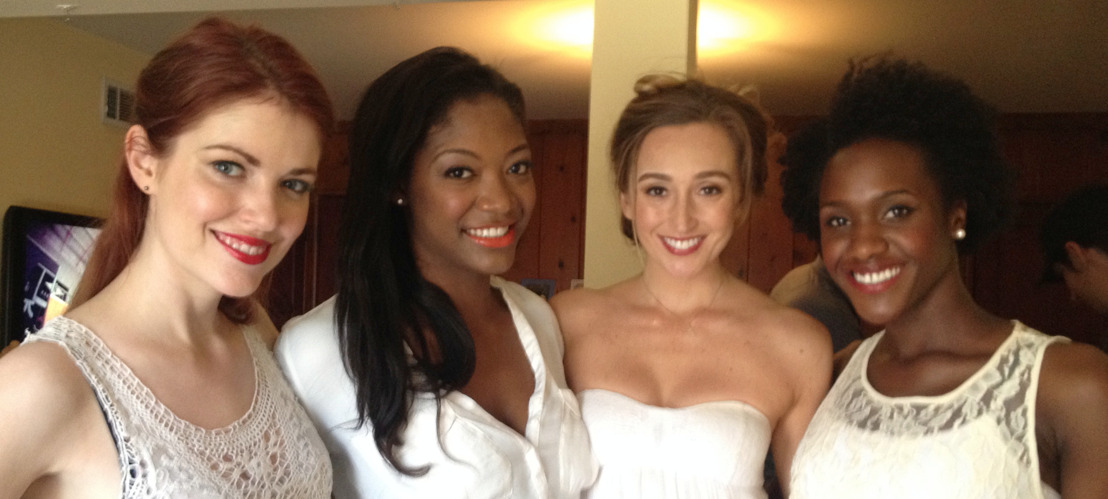 Marlo Productions Wraps Filming On Short Film
The Production Company Is The Producing Arm For Harris Management And Featured Five Of Their Actors
Friday, May 23, 2014 — "Trial By Twitter," a comedy short film, written by Sherrie Kelley, wrapped filming this week. The film is being produced by Marlo Productions, the sister company and producing arm, of the talent management company, Harris Management. Harris Management was able to package five of its actors into the film, all of whom were thrilled to team up on a project for the first time.
Dianna Perales Harris is the lead producer for Marlo Productions and spearheaded the production, which was shot in Burbank, California. "This shoot was a lot of fun and it was a complete thrill to work with so many of our own talent." she said. "They were all phenomenal and we were just amazed at the chemistry they had together. Believe me, the wheels were spinning in my and their manager's heads, that we should think more about putting these folks together in something even bigger."
The film has an ensemble cast and stars Harris Management clients Addy Green, Ekeobong Utibe, Aletha Shepherd, Peter Hodge, and Karah Britton.
"Trial By Twitter" is a lighthearted comedy about the role social media can play even in our dating relationships. The film is expected to be completed within the next couple of weeks. Harris Management and Marlo Productions are defintiely looking at producing more projects, film, television and web, and will defintiely involve memebers of the management company's roster, coupled with other stars.
"We have so much talent to work with" said Earnest Harris. "It is the beauty of being a management and production company, we can be proactive in creating work for our clients, not just waiting for casting calls. Shooting this film was a perfect reminder of that. There will definitely be more to come."