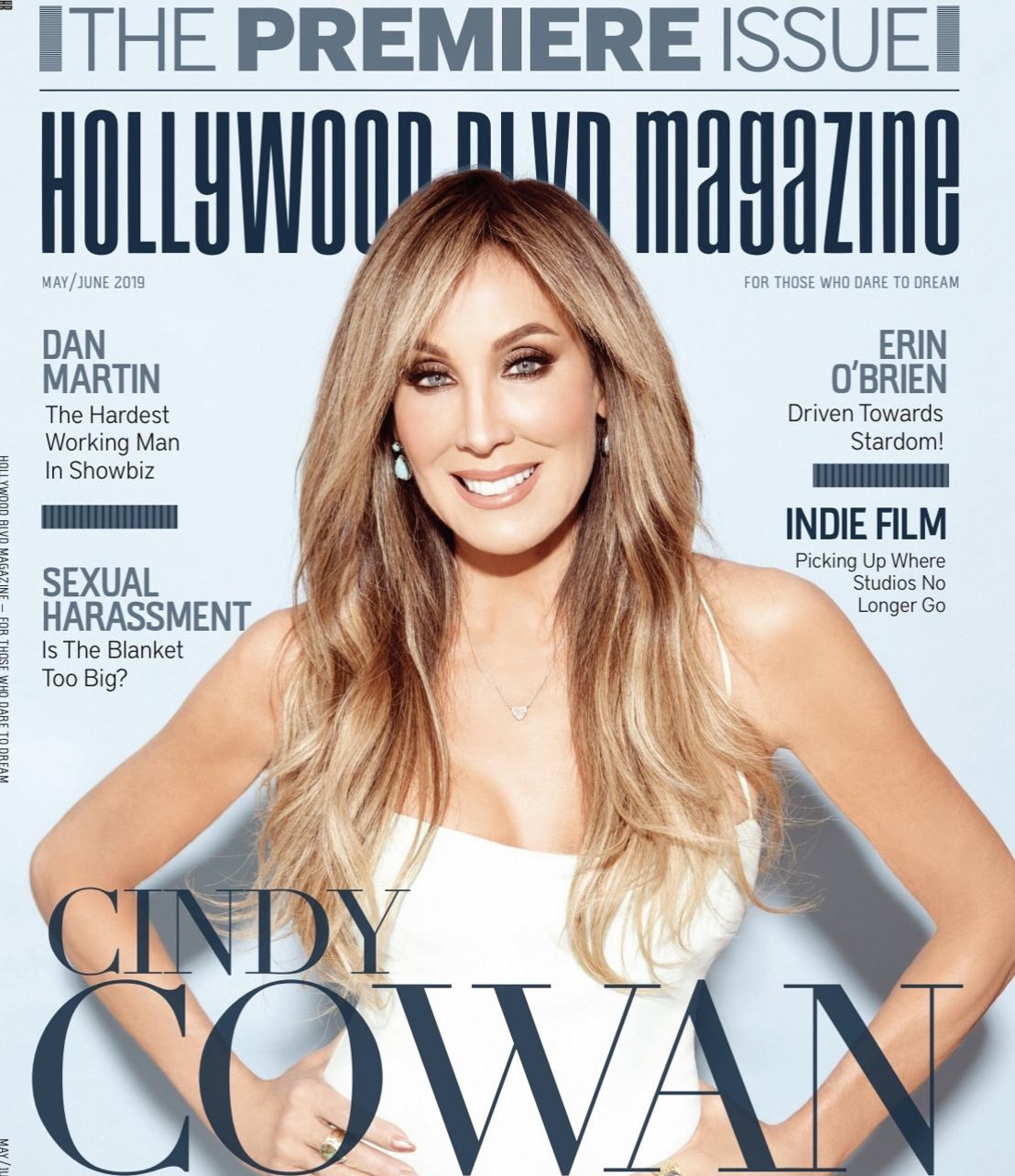 Hollywood Blvd Magazine Set To Debut Early May
The Multi-Platform Entertainment Magazine Will Be Available In Print, Online, Through A Mobile App, A Podcast and A YouTube Channel
Monday, April 29, 2019 — The long anticipated debut of the newest entertainment magazine to hit the newsstands and web is in the final countdown to its debut issue and unveiling across the web.
Hollywood Blvd Magazine is about the people who make up the entertainment business, from the very well-known to rising talent. It features interviews and profiles of the actors, producers, directors and other industry people in front of and behind the camera. It also highlights life in the city of Los Angeles, the city that makes entertainment for the world.
The debut issue features a cover story on one of of Hollywood's most powerful producers, Cindy Cowan as well as an interview with one of the hardest working actors in the business, Dan Martin, among several other interviews. The issue also features a major piece looking at the impact on Hollywood a year or so since the Harvey Weinstein bomb that impacted the industry in such a profound way.
Of course there will also be restaurant and bar reviews, stories on independent films and documentaries as well as a lot of fun articles as well.
Online, in addition to those stories, readers will also find fuller videos of the people profiled, as well as short film and web series selections each week. The weekly podcast will feature interviews with a different actor or industry leader every week, providing insight into the world of Hollywood.
Hollywood Blvd Magazine is a Harris Management endeavor and is overseen by Earnest Harris, a talent manager with a long history of media on his resume. "We have been working really hard to get this enterprise ready. We know it is going to be a winner. No matter how people consume their information, and there is always an appetite for Hollywood and the personalities that make up this town and business, we will be there to provide information and entertainment. Print, online, podcasting, video. We're there. We also will be hosting major events around Hollywood throughout the year so we'll be hard to miss. We're about inspiring those who work in the business and those who dream about it."