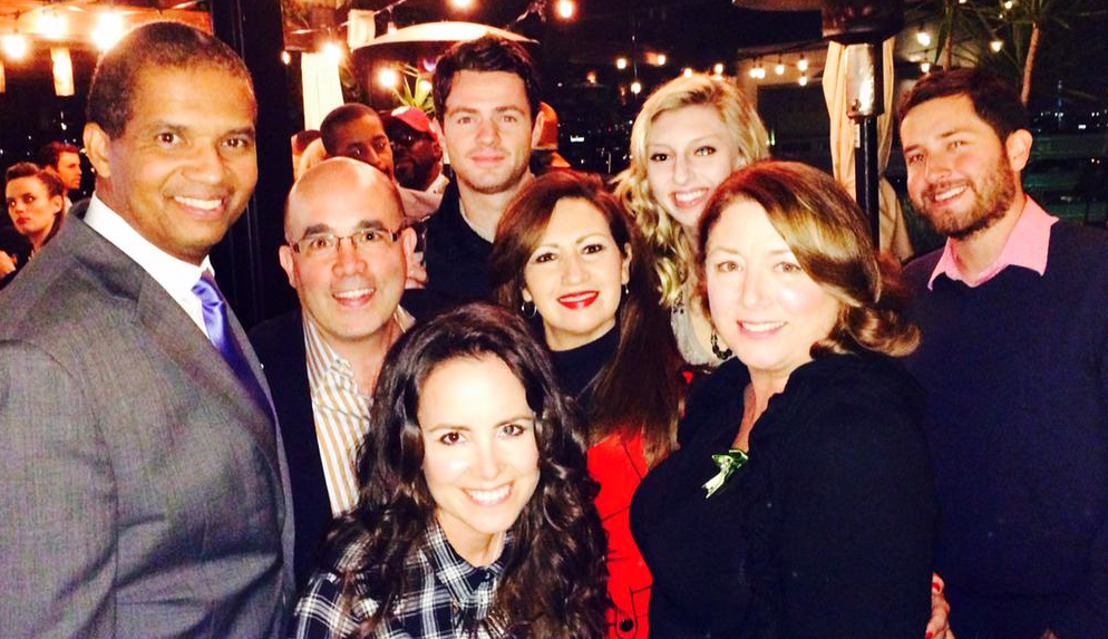 Harris Management Holiday Party Was A Smashing Success
The Beverly Hills Rooftop Party Celebrated A Busy And Successful Year And The Roster Of Clients
Wednesday, December 17, 2014 — Harris Management started putting the wraps on 2014 and preparing for what is expected to be a huge 2015 for the company and its clients with a rooftop holiday party at Above Sixty in Beverly Hills.
The party was was full of Harris Management clients, friends and other industry contacts and offered a chance for many of the clients and guests to meet and share work and project talk while enjoying a 360 degree view of Beverly Hills and Los Angeles.
"We had a blast," said Dianna Perales Harris, who organized the event for the company. "The turnout of clients and others was beyond expectations, from our older veterans to our youngest child stars. Seeing everyone together and having a great time at the event was so satisfying for all of us at Harris Management. These people inspire us everyday with their dedication to what they do. So it was our honor to bring them together and celebrate them for their trust in Harris Management. This year was great but next year is going to be even greater. The party was the perfect transition."
Dionna Livingston Publicist, Harris Management