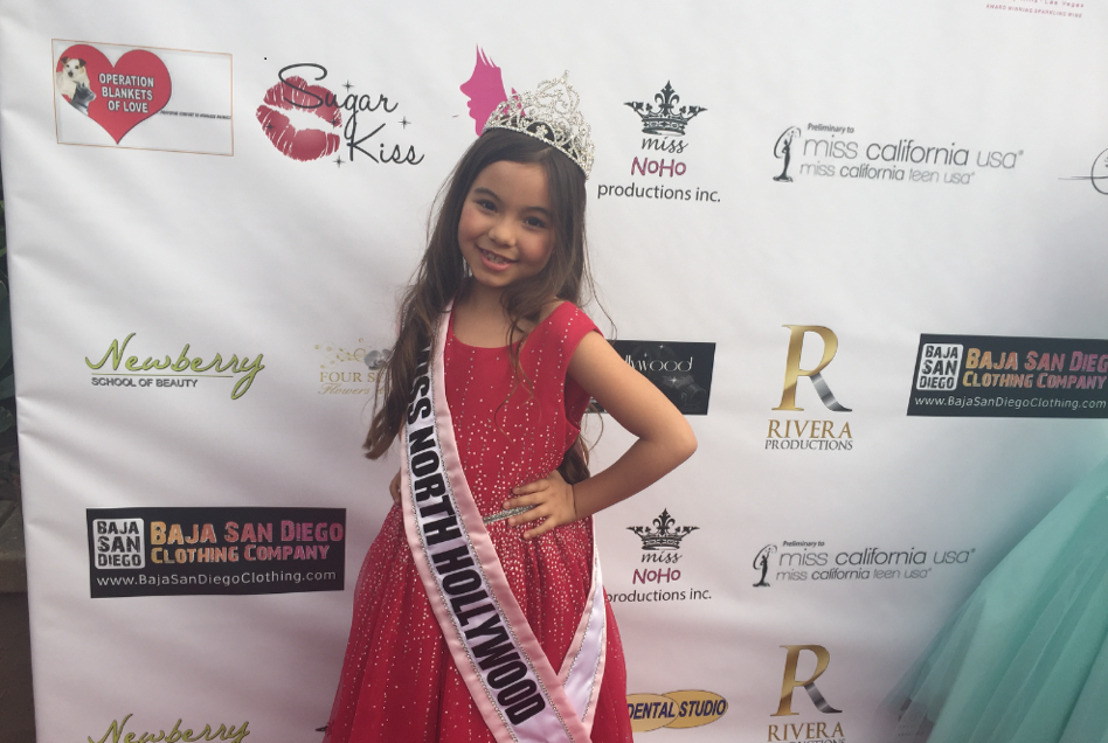 Hailey Garibay Is Crowned Junior Miss North Hollywood
The Young Actress Won The Crown Out Of A Heavily Contested Field
Friday, July 1, 2016 — Harris Management's youngest actress, Hailey Garibay, was recently crowned as Junior Miss North Hollywood.
Garibay was selected from a heavily contested field to win the title and willl move on now to the Miss West Coast pageant.
In a career that is just starting, Garibay has already had a role in the award-winning feature film, "Halfway To Hell," played a leading role in the stage production of "The King and I," and played a leading role in a web commercial.
Hailey is definitely a big star in a little package. We have no doubt her future is very bright. She is an all-around talent, a singer, dancer, actress and model. So there are a lot of ways she is going to shine. We are very proud to represent her.

- Dianna Perales Harris, Manager
Dionna Livingston Publicist, Harris Management