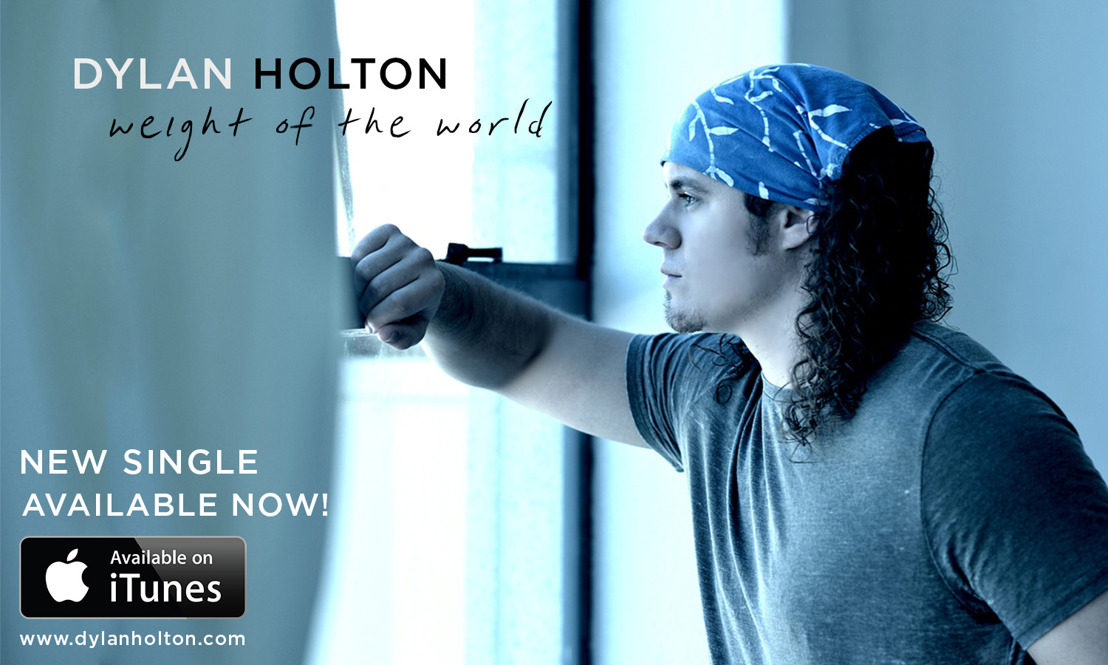 Dylan Holton And Fans Celebrate The Release Of His Latest Single And The Music Video Premier
The Canadian-Born Singer-Songwriter Is Also Honored Today As The Featured Artist By The Popular Site, Canada's Music
Friday, January 16, 2015 — Last night in Hollywood, popular singer-songwriter, Dylan Holton, celebrated the release of his new single, "Weight of the World" and the debut of the accompanying music video. A full crowd at The Next Door Lounge also got to see the artist, featured as the "Artist of the Day" by Canada's Music, perform several songs.
"Weight of the World" is the first single released from Dylan's upcoming new album, "Jar Of Sunshine." That album will be the second from the singer who has amassed a loyal fan base from all over the world from his time touring Canada, the U.S. and many other places. "Jar of Sunshine" was produced by Bill Bell who has worked with some of the biggest names in the business including Jason Mraz, Maroon 5 and Keith Urban.
A second single will be released in February, along with another music video as Holton builds to the release of the full album. This year is expected to be a big one for the artist and has been a long time coming.
"I am so excited for this year and this album," Holton said. "I have been fortunate that my music has been played around the world and I have been able to gain a very loyal base. But this year I am so excited to see it all go to the next level. So starting out 2015 with this release party and the music video debut sets a high standard for what we expect for the rest of the year. I feel really good about what's ahead and I am so grateful for the people who came out and those who weren't there but I know are rooting for me. I just love music and making a connection to peopple through music."
Dylan's next single and music video is titled "Daisy A Day" and is set for release on February 12.
Hilary Dahlquist Talent Manager Assistant, Harris Management