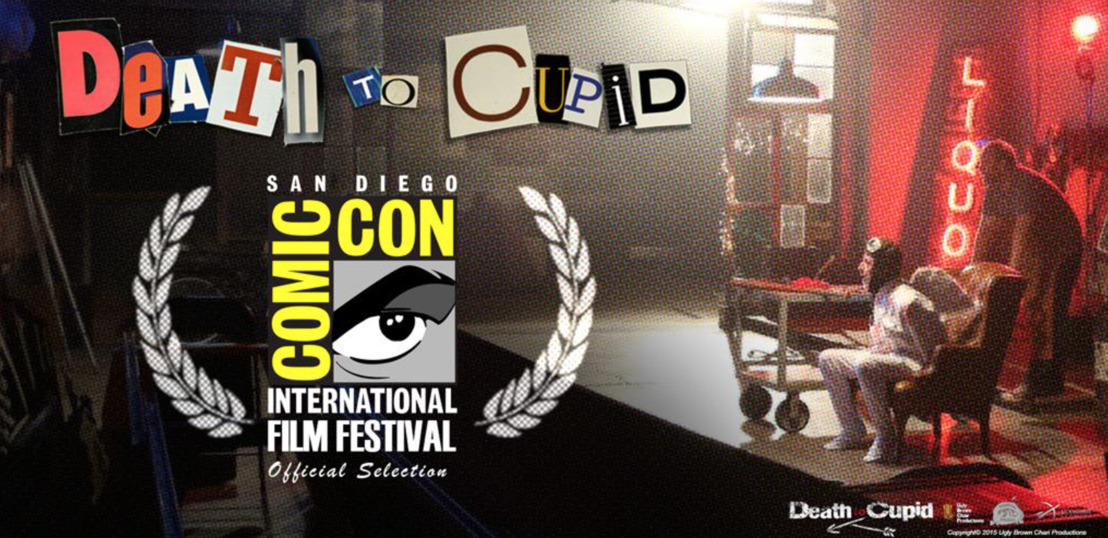 "Death To Cupid," A Film By Joe Gonzales and Bradford N Smith, Selected To Screen At Comic-Con In San Diego
The Film Is Continuing A Great Run Of Screenings At A Number Of Popular Festivals
Monday, June 29, 2015 — Harris Management's Joe Gonzales and Bradford N. Smith, who team up as writing partners, have gotten word that their popular short film, "Death To Cupid," has been chosen to screen at the upcoming Comic-Con in San Diego.
"Death To Cupid," which was also directed by Gonzales, screened just a few weeks ago at the increasingly popular Dances With Films International Film Festival in Hollywood and has also screened at several other festivals. In every case, the romantic comedy has wowed audiences. The Comic-Con screening on July 9th, will, however, be one of the biggest and is especially exciting, said Earnest Harris who is one of the managers for the duo.
Wow, what can you say besides it is Comic-Con? One of the biggest events in pop culture and entertainment in the world. For the film to be invited to screen there is simply fantastic and a testament to how good it is. We absolutely can't wait to watch it again with that audience. Big kudos to Joe and Bradford.
Dionna Livingston Publicist, Harris Management