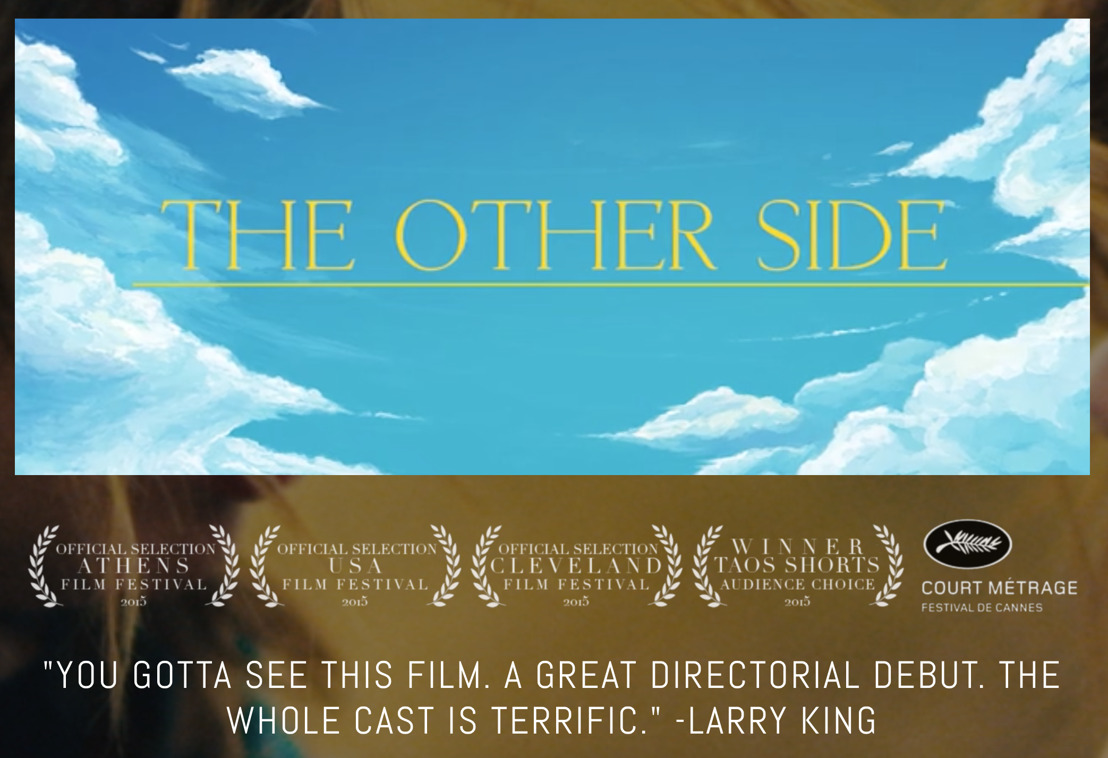 Brian Papson Attends Festival Screening Of His Popular New Film, "The Other Side"
The Film Was Warmly Received At The Cleveland Film Festival, Just Weeks Removed From Garnering "The Audience Choice" Award At The Taos Film Festival
Friday, April 3, 2015 — Harris Management client Brian Papson just returned from Cleveland, Ohio and his appearance at the screening of his latest film, "The Other Side," at the Cleveland Film Festival.
The film, which is also screening at Cannes and was a selection at The Athens Film Festival, The USA Film Festival in Dallas and The Taos Shorts Festival, has been hugely popular. It won the Audience Choice Award in Taos.
The film sysnopsis reads:
Work is hard, love is tough, and bullets are cheap. At a perilous crossroads in their relationship, Kate and Abby find themselves embroiled in a botched burial job in the desert. Pitted against each other, a bloodthirsty gang of meth-heads, and bodies that just won't stay dead, our lovers must face the ultimate trial to prove themselves worthy in the face of imminent danger, death... and chicken.
"I am so very proud of this film and it means so much to see how audiences are responding to the work," said Papson, who plays the leader of a gang of meth-heads in the movie. "Everyone involved gave their all and it is so cool to see your work recognized and impacting audiences. This is certainly one of the best parts of being an actor."
Papson is represented theatrically by Artistic Talent and commercially by Cunningham Escott Slevin & Doherty (CESD).
Dionna Livingston Publicist, Harris Management